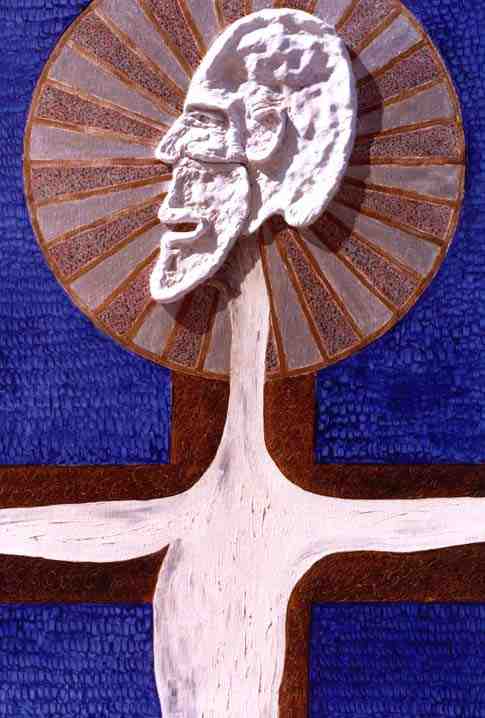 The Haitian Nurse, and Again
The First Chamberlayne Mission (Haitian Siloe School Mission) (2011)
Where we worked (but not our group)

Haitian Grand Goave Construction Mission (2012)
Video – Rubble House Construction
The Ancient Building Block: "Gabion"
U.S. State Department Haiti Links
Reasons to admire Disney, if you need them (another, and another)
Reasons to admire Lewis, if you need them.
It's hot today, so let's stay inside and eat frozen peas: homage to Carrier and Birdseye.
---
Opera & Related Links, and Old Time Radio
Metropolitan Opera (simulcast in Richmond at the Cinebistro Theater)
The Magic Flute (1970, Dir. Ustinov, Eng. Translation).
How Mermaids Swim: Wagner's Dream at the Metropolitan
Aria Database with some translations
Opera translations (spotty, some wrongly marked, multiple languages), and another site, here
Enrico Caruso sings A Dream
---
Old Time Radio and Books

Old Time Radio
All the Old Time Radio I could find – Archive.org
Academy Award Theater
Leading films, transcribed for the radio.
Let's Pretend
23 years of wonderful children's stories. Why bother with television when these timeless stories are so close?
Lost Horizons on Lux Radio.
Horror Radio Shows (mask for "*.mp3).
There are several hundred programs here, a grab bag. The Witch's Tale programs figure prominently; see here generally, and here for plots.
Perfection. What happens if you live in a perfect world?
The King of the Cats.
The tale that asks, "did that man have a tail?" By Stephen Vincent Benet, whose too short a life was long enough to observe that "[l]ife is not lost by dying; life is lost minute by minute, day by dragging day, in all the thousand small uncaring ways."
The Plot to Overthrow Christmas.
This is the CBS radio network's December 19, 1944 re-dramatization of Norman Corwin's classic "The Plot to Overthrow Christmas."
Back for Christmas.
With Peter Lorre.  When Peter plays an unhappily henpecked husband, could a shovel, a basement, and a new love interest converging on Christmas be less out of Courier & Ives?
C. S. Lewis "Doodle" or "Chalk Talk" Playlist.
These talks, including what I believe is the complete narration of a chapter of The Grand Miracle, are about as well written as anything I know.  The narrator is gifted; he also read Mere Christianity, which I listened to in its entirety, from the Henrico County Public Library.  I am sorry I cannot recall his name.
Mere Christianity (1) and (2).
C. S. Lewis gave several radio talks in the early 1940's about faith refracted through the Christian lens.  Later in his life, Lewis  (dramatized in this link) collected and arranged these addresses in a book, Mere Christianity,  which he published in 1952.  The above link (in 2 parts) is what is reputed to be the last surviving recording of Lewis delivering the radio talk during the Second World War.  Here is a (wonderfully produced), three hour dramatic reading of the 4th part of the book, "Beyond Personality: Or First Steps In The Doctrine Of The Trinity." (If you reside in a place in which it is not unlawful to access the Canadian public domain version of the entire book, you may do so via the Wikipedia link, here.)
Screwtape Letters.
Lewis said it was the hardest book he wrote.  This version is a dramatic recreation of some of the letters, accompanied by a talented doodle creator.  There are several different "doodles" in Lewis' work, here.  (If you reside in a place in which it is not unlawful to access the Canadian public domain version of the entire book, you may do so via the Wikipedia link, here.)
Narnia Chronicles.
This is the BBC television series of the seven books C. S. Lewis wrote about Aslan, the Pevensie children, and all that could be imagined in between.  I came to the books as an adult, and I was sure that my children had introductions to the Lion in their childhood.  Of the Pevensie children (and by application, all of us), the last book closed with the observation that "their life in this world and all their adventures in Narnia had only been the cover and the title page: now at last they were beginning Chapter One of the Great Story, which no one on earth has read: which goes on for ever: in which every chapter is better than the one before."I believe this true of all who allow the  Great Lion to swallow them.While I urge you to purchase these books as objects and to take them with you wherever children might want something other than television and video games, if you reside in a place in which it is not unlawful to access the Canadian public domain version of them, you may do so via the Wikipedia link, here.
Books
---
Magic Links

Tarbell Course in Magic, arguably the best (and irrefutably, best free) guide to theatrical magic published before the Internet.
How to Become a Magician, Containing a Grand Assortment of Magical Illusions as Performed by the Leading Magicians and Wizards of the Day (1882).
The Expert at the Card Table, undoubtedly the best technical guide for the subject matter.  It's worth reading the preface if nothing more:
I wish I could do this magic: Cardini, in 1957, explained a bit here.

The Festival of Magic, 1957, being the best of large stage effects then extant!
Houdini and the Water Torture Cell.  It's the earliest yet unearthed recording of his voice, on an Edison wax cylinder.
The available Houdini films starring Harry Houdini. The Grim Game (1919), discovered in 2014 and coming to the screen in 2015, will be posted when available.
Theatrical Thief: Apollo Robbins as theatrical pickpocket in the New Yorker,

 

and with Will Smith, in Focus, and speaking of Focus. More here and here.
Chung Ling Soo (DOD, 1918) – Magic gone wrong was his end. Writing under another name (given at birth), this artist revealed the mechanics of manifesting spirit phenomena in 1898, long before the Witch of Lime Street captivated America and completely convinced a grieving Arthur Conan Doyle that spirits were persistent. Mina "Margery" Crandon was the "witch," but which witch – whether good or bad – might still be debated.
High production values in this link  from the BBC will take you to some of the techniques still used in wonders today (Pepper's Ghost being one of them).  My favorite is Houdin's orange tree,  charmingly seen here on the original (?) apparatus in France, a recreation of which you may have seen replicated in the Illusionist.  Here is some close-up magic from the BBC.

An interesting magic bibliography.
---
Daily Knots: How to tie them
---
Gizmos, Whozits and Whatzits

---
Tutti-Frutti Fun: Books, Lists, and Movies.

First of all, choose wisely what you do with your life, and its fruit may be sweeter than you think possible.
Just smile (Stan Laurel's retrospective, the voice you hear is Dick Van Dyke).
Vaught's Practical Phrenology.  "The purpose of this book," according to its confident author, "is to acquaint all with the elements of human nature and enable them to read these elements in all men, women and children in all countries. At least fifty thousand careful examinations have been made to prove the truthfulness of the nature and location of these elements. More than a million observations have been made to confirm the examinations. Therefore, it is given the world to be depended upon. Taken in its entirety it is absolutely reliable. Its facts can be completely demonstrated by all who will take the unprejudiced pains to do so. It is ready for use. It is practical. Use it."
The Spring Song (Charles Chaplin, Limelight).
The Man With the Rubber Head, a 1902 French silent film by Georges Melies
The Somersaulting Man, a little modern (1923) Dutch
The 1939-40 World's Fair Discovered Movies, proving that there is nothing new under the Sun
Romanian Bear Dance Tradition (11-22-2015)
Eclectic links discovered in 2015 (work in progress)
The Noun Project.  An intriguing site for graphical communication.  Useful for creating your own icons and images.
The Lathe of Heaven, by Ursula K.  Le Guin, PBS' first full length film, from 1980, more wondrous now than then for a person interested in mental illness.   The title relates to a Taoist sensibility, from the Chuang Tsu, thus: "To let understanding stop at what cannot be understood is a high attainment. Those who cannot do it will be destroyed on the lathe of heaven."  Call me Rosencrantz, but if I "get" the movie, it's that a lot of things are possible that our philosophy doesn't explain.
A Boy and His Dog, a post-apocalyptic world filmed in 1975 with a talking dog spouting Shakespeare and his boy (debut by Don Johnson, known to some from Miami Vice) interested in what interests a boy.
The Man on the Eiffel Tower, 1950, with a great role for its director, Burgess Meredith, pictured with his beautiful bride of nearly 50 years, Kaja Sundsten. The film includes Charles Laughton and "the City of Paris" among its billed stars.  I always liked it, but never enjoyed the film as much as I did being introduced to the Tower for the first time in 2016.  I suspect (but don't know) that some of the stunts on the Tower (see 1:18:00 in the link above), performed years before Hitchcock's famous Mt. Rushmore chase in North by Northwest, were made without a rotoscope.  It's unfortunate that the video quality is grainy, but the performances stand out in a time when special effects are elevated beyond story and, sadly, acting.
The Shape of Things to Come (H. G. Wells), helping us to keep things in perspective here with the film.
Mr. Belvedere Rings The Bell, with Clifton Webb and Zero Mostel, about the professor (Webb) proving his theory that aging is a state of mind (1951), with Mostel as his advance man for the lecture tour, and in the endeavor, discovering whether it's worthwhile to live until 80.
Nanook of the North. We studied this in my undergraduate film class.  It was groundbreaking when made, in 1922, and still holds its own, especially with this post-production, thoughtful soundtrack.

The Most Profound Moment in Movie History (says one fellow): Orson Welles, F for Fake. Note: Orson Welles was more than a passable amateur magician. 

Moffat's Sermon (from Moby Dick,the sermon on Jonah), a numinous performance by Orson Welles, here with captions to accentuate the amazing language.  A condensed extract of Melville's language, I thought of this sermon intensely as I read Philbrick's Heart of the Sea while cruising the North Atlantic (June, 2017) and passing offshore of Nantucket, the ellipse of the doomed Essex's voyage, here recorded by First Mate Chase.

The Godfather Wiki.  For the members of the VAELA Horsehead Society.
---